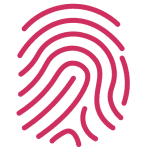 Brand Identity
From 700 €
Authentic, unique and memorable:
these are the perfect ingredients for your Brand Identity!
Brand Identity is the identity of your project: what makes it recognizable on the market and communicates its value and uniqueness, the set of elements that express and tell about the needs you want to satisfy and the values ​​you want to promote. What we do is the interpretation and visual representation of your brand: a preliminary and indispensable activity for an effective and successful marketing and communication strategy.
Freelancers
Informal teams
Start-up
Companies started
Associations
logo design
Corporate image
Packaging
Brand Book
Gadget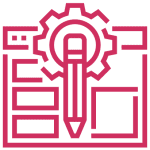 The presence of a company on the web is a fundamental part of its success!
The website is one of the indispensable elements for promoting and expanding your business. The presence of a company on the web is a fundamental part of its success and without a reference interface, it risks being cataloged as not very reliable. A well-maintained and functional website communicates reliability and professionalism. What we do is create a website that talks about your Brand, simple to use, responsive on fixed and mobile devices and able to position itself on search engines.
Positioning, design and usability are our keywords in the design of your website.
Companies
Informal teams
Start-up
Associations
Freelancers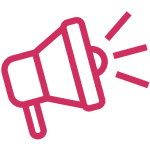 Digital Marketing
From 400 €
We develop digital marketing strategies for companies to enhance the history of your brand, to identify the right channels on which to tell it and reach your audience.
To build it we start with a careful analysis of the starting scenario and a concrete definition of the objectives to be achieved. The Digital Marketing service embraces the integrated management of many aspects of communication: from visual to social management, from positioning on search engines to online advertising. What we do is a service designed and sewn on your project, which gives voice to your ideas and builds meaningful relationships with the public.
Freelancers
Start-up
Started companies
Associations
Branding
Website
Google Adwords
SEO
Blogging
Social Media Marketing
Social advertising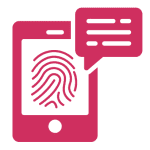 Media branded content
From 400 €
Advertorials and video reports dedicated to your brand
Branded contents created with the rigour and verification of professional journalistic services, are an excellent tool to convey your corporate and professional voice on websites and corporate blogs.
They can be made in the form of articles, specials, video reports, or short videos from the perspective of Brand Journalism. We study communication strategies tailored to the specificities of the territories and to the engagement of local and non-local communities, with particular attention to feedback from users. We believe in the need for companies (but also associations or other social actors) "that speak with a human voice" and through content that will always be highly informative for a well-defined target.
Brand
Companies and startups
Public entities
Schools
Associations
Professional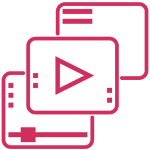 Multimedia, WebTv and Live production
(basic and Pro)
From 500 €
Advertorials and video reports dedicated to your brand
For your live events we offer you directing support with the most used live streaming software, a live chair with a journalist as coordinator and interviewer.
We also create corporate audio podcasts for digital platforms for you: we will take care of the whole process, from designing tailored to your goals, to final editing.
We design and create original multimedia formats for your events and for your business.
Brand
Companies and startups
Public entities
Schools
Associations
Professional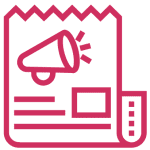 Press office & House organ
From 350 €
You are at the center of the news!
To communicate your business and achieve your goals, the trump card is to integrate marketing with your presence in newspapers and other media: radio, television and newspapers, both paper and digital. We offer you a service to be modulated based on your needs and your identity: from individual press releases to be published in specialized or local press, to the company press office, from the press kit, to the press review, up to the organization of press conferences. We also offer you the design and construction of house organs, i.e. corporate, paper or digital newspapers, intended for your customers or your professional network.
Brand
Companies and startups
Schools
Associations
Professional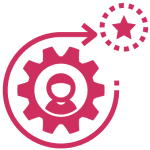 Online / offline training on communication issues for companies
From 400 €
Learn how you can communicate your company
Companies often prefer to manage in-house communication, enhancing active workers. Online and offline training on corporate communication issues (press office management, web writing, social media content) are at the center of our workshops or webinars. The proposal is tailored.
Professionals
Companies and startups
Public entities
Schools
Associations
Professional